Boulder Business Formation Attorney
Setting Your Business Up for Success
Starting a business is an exciting endeavor, but it can also be a daunting one. How can you make sure that you are set up for success? What documents do you need in place to ensure your business—and its future interests—are protected?
Careful preparation and planning are key to continued prosperity, but the process does not have to be overwhelming. Whether you are at the very beginning stages of forming a brand-new company or have already established your business, there are many things you can do to ensure its ongoing success.
At the Patricia S. Bellac Law Firm, our Boulder business formation attorney provides comprehensive legal assistance for both new and experienced business owners. From initial planning and general counsel to contract drafting and review to ensuring the future protection of your intellectual property—and everything in between—Attorney Patricia S. Bellac provides personalized representation tailored to your unique needs.
An award-winning attorney with more than 25 years of experience, Attorney Bellac has been serving the Northern Colorado business community for decades, helping entrepreneurs and business owners lay the legal foundations critical for long-term success.
Contact our firm online or call us at (303) 622-3883 to discuss your business formation needs with the firm during a complimentary phone consultation.
What Goes in to Forming a Successful Business?
At the Patricia S. Bellac Law Firm, we believe that the best way to help ensure the ongoing and future success of your business is thorough planning. At the outset, you should consider hiring an experienced business law attorney who can assist you in drafting the necessary documents to protect your company's interests and help avoid future litigation.
There are many elements to business formation. Some of the most crucial include:
Naming the business
Registering a domain name
Choosing a business structure
Identifying the goal of the business
Procuring licenses and permits
Registering the business
Drafting an employee handbook
Determining your tax treatment
Obtaining state tax IDs/federal EINs
Procuring bank accounts
Drafting various business contracts, including non-compete agreements, severance agreements, and more
Creating a buy and sell agreement for multiple owners
Outlining policies
Our Boulder business formation attorney at the Patricia S. Bellac Law Firm can assist you with all aspects of establishing your new company. Even if you have already formed a business and wish to put various protections in place, our team is here to offer the personalized guidance and counsel you need.
How (and Why) to Form an LLC in Colorado
A limited liability company, or LLC, is one of the most common types of business structures. There are many advantages to choosing to form an LLC, as it allows business owners the flexibility of a standard sole proprietorship or partnership while also providing some of the protections afforded to large corporations.
In Colorado, there are several steps involved—as well as obligations for business owners—in forming an LLC. Here, we have provided a brief overview of how to form an LLC in Colorado, but we encourage you to contact our firm for more information specific to your situation. Attorney Bellac can provide personalized legal counsel tailored to your unique needs, concerns, and goals, as well as advise you on the next steps, during a complimentary phone consultation.
How to form an LLC in Colorado
Choose a Name
By law, your LLC must contain the words "limited liability company" or an abbreviation (i.e., LLC, ltd. liability company, limited, L.L.C., ltd. L.C., etc.) in the name. Additionally, the name of your company must be significantly different from other businesses in the area, meaning it cannot be too similar to any business name already on file with the Secretary of State. You can check the availability of your company's name here on the Secretary of State's Business Database.
Appoint an Agent
In Colorado, all limited liability companies must have an appointed registered agent. The agent is the party responsible for accepting legal papers on behalf of the LLC if it becomes involved in litigation (i.e., if the LLC is sued). The appointed registered agent may be an individual or a business entity.
If it is an individual, it must be someone who lives in Colorado as a full-time resident. If it is a business entity, it must be either a business that principally operates in Colorado or a foreign business with authorization to conduct business in Colorado and has a place of business within the state used for usual business proceedings.
File Articles of Organization
The next step in forming an LLC in Colorado is filing articles of organization online with the Secretary of State. The articles of organization collectively comprise a legal document that outlines various information regarding the proposed LLC.
In Colorado, the articles of organization must include:
The LLC's name and street address
The name and address of the person wishing to form the LLC
The LLC's registered agent's name and address
An official statement certifying that the LLC has at least one member
Information regarding whether a manager or members will run the LLC
The name and address of the person who is filing the articles of organization
Prepare an Operating Agreement (Voluntary)
Although not mandatory by law, it is strongly recommended that you prepare an operating agreement when forming an LLC in Colorado. An operating agreement is a legal document that outlines the manner in which your LLC will be managed, including the various rights and responsibilities of its managers/members. If you do not set up an operating agreement, Colorado state laws will serve as the default for governing how the LLC will be run.
Secure an Employer Identification Number (EIN)
All LLCs that have more than a single member, and those that have a single member but hire employees, must obtain a unique Employer Identification Number (EIN) from the IRS. If you form a single-member LLC and wish to be taxed as a corporation rather than a sole proprietorship, you will also need to obtain an EIN. To secure an EIN, you can submit a completed application on the IRS's website here.
File Annual Reports
Colorado law mandates LLCs to file what is known as a "periodic report" with the Secretary of State every year. These reports are due no later than three months after the first day of the month in which the LLC was formed, but they may be filed up to two months prior to this date. There is a $10 filing fee, and reports must be filed online.
Put Over 25 Years of Experience to Work
Concentrating on business and employment law for both public and private entities, we carefully select our cases and work with clients to develop winning strategies. Our practice features litigation of disputes in federal and state court, negotiated settlements and creative problem solving, employment-related issues of all types, trademarks, and sales of a business or its assets.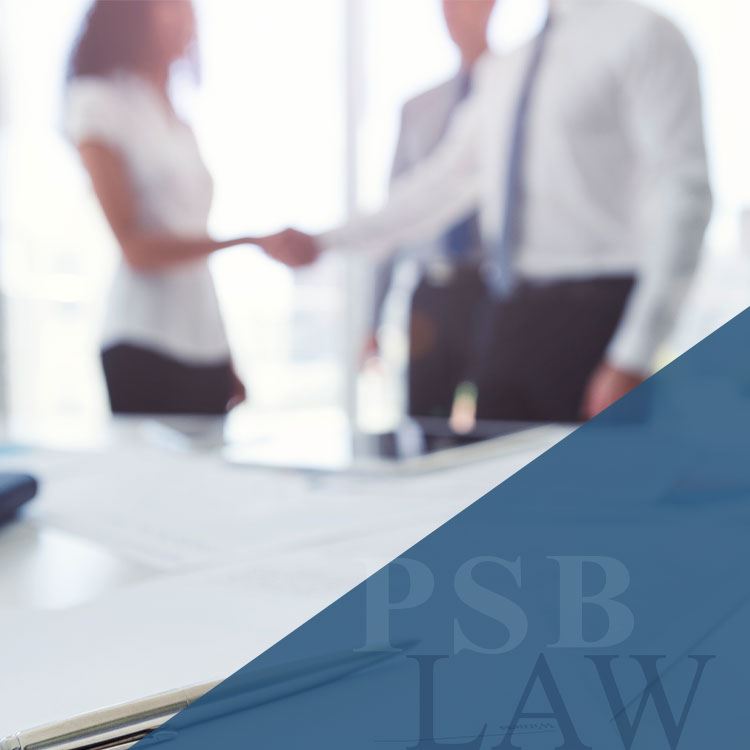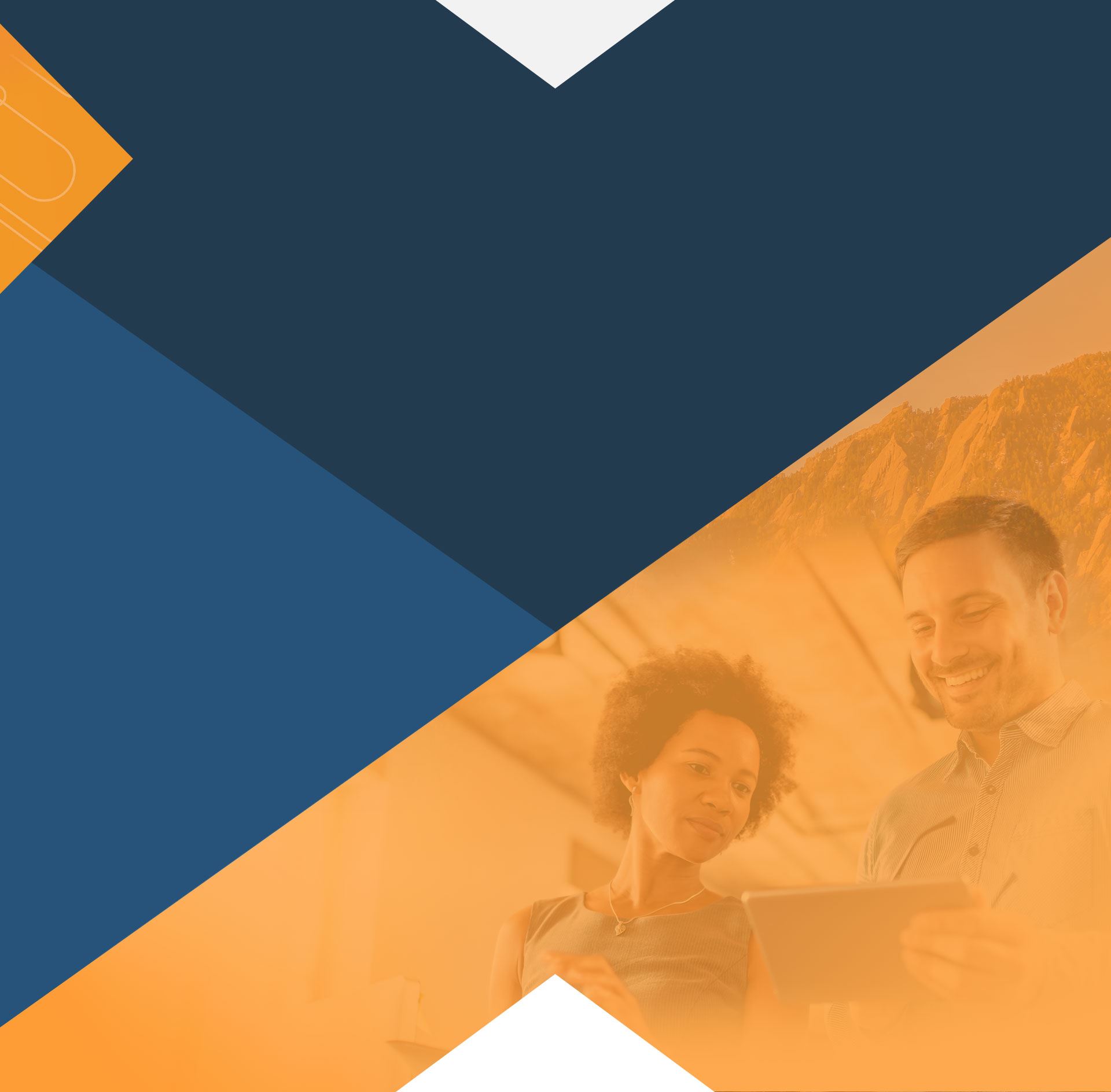 Happy Clients Share Their Experiences
We will always be grateful for Patricia

Nick B.

Patricia, the best employment lawyer in Boulder!

Jason D.

Patricia and her team were awesome!

Christine L.
What Makes PSB Law Firm Different? Quality Service You Can Rely On
Guided by Integrity & Honesty

Overwhelmingly Positive Reviews from Clients

ERISA Attorney with Deep Knowledge of Disability Law
Contact Our Offices
Whether you have questions or you're ready to get started, our legal team is ready to help. Complete our form below or call us at (303) 622-3883.