Boulder Non-Compete Agreement Attorney
What are Non-Compete Agreements in Colorado?
In simple terms, a non-compete agreement is a contract between an employer and an employee that prohibits the employee from competing with the employer after the period of employment has ended.
Non-compete agreements can be useful tools for businesses, allowing them to protect:
Their workforce
Intellectual property
And trade secrets from competition
However, they can also be limiting, as they must be reasonable for employees and cannot be overly restrictive.
Our Colorado Non-Compete Agreement Lawyers
At the Patricia S. Bellac Law Firm, we assist employees, businesses, corporations, and other employment entities with all aspects of non-compete and confidentiality agreements. Our Boulder non-compete agreement attorney, Patricia S. Bellac, has more than 25 years of experience in employment law and litigation and can assist you with the ins and outs of various employment contracts.
To request a phone consultation with our non-compete agreement lawyer in CO, please call (303) 622-3883 or contact us online using our simple and secure submission form.
Our team is here to provide the personalized counsel and individualized representation you need whether you need assistance in:
Drafting or enforcing a confidentiality agreement
Managing a non-compete agreement dispute
Or your employer has requested you sign a non-compete form
Are Non-Compete Agreements Enforceable in Colorado?
Non-competes are enforceable in Colorado in certain circumstances. Considerations include:
the type of employee signing the non-compete agreement,
whether the agreement is necessary to protect trade secrets or in connection with the sale of a business or for reimbursement of certain training expenses.
An employer may require an employee to sign a non-compete as a condition of continued employment, and the courts have held that no additional consideration is required. Additionally, a Colorado employer may fire an employee for refusing to sign a non-compete.
Non-Compete Cases We Have Handled
The Patricia S. Bellac Law Firm has successfully handled numerous non-compete cases on behalf of employees and employers, including the following sampled below:
A Colorado-based wind turbine engineer left his employment to join a competing company that also performed service and maintenance of wind turbines. The engineer had signed a non-compete agreement that prohibited him from working for a competing business. Prior to his departure, the Patricia S. Bellac Law Firm performed an analysis of whether the non-compete agreement was enforceable, considering, among other things, the employee's relative rank in the company (i.e., whether the employee was an executive or managerial employee or professional staff to such an employee) and whether the employee had acquired trade secrets while working for the first employer. The Patricia S. Bellac Law Firm wrote an analysis in which it concluded that the non-compete agreement is likely unenforceable under Colorado law. The employee shared the memo with his prospective employer, which then hired the employee.
Looking for lawyers near you? Please call (303) 622-3883 or contact us online using our simple and secure submission form.
The Patricia S. Bellac Law Firm has represented several medical practices and individual physicians, helping both navigate the intricacies of Colorado's rules and narrow exceptions regarding physician non-competition agreements.
A director-level sales manager sought to leave his employer of 27 years. This employee was sufficiently senior to be bound by a non-compete agreement pursuant to C.R.S. 8-2-113(2)(d); however, all of his experience and contacts were in a niche segment of one industry, so he believed that he was only employable in that industry segment. When the employee was asked to sign a new, enhanced non-compete agreement, the Patricia S. Bellac Law Firm helped the employee negotiate the non-compete terms so that his competition was effectively restricted to the largest direct competitors. When he found a new employer willing to hire him, the new employer's attorney contacted our firm to discuss the non-compete limitations and evaluate whether the new employment violated the non-compete. Because the new employer was not one of the expressly named competitors, and based upon the explained course of negotiation of the revised non-compete provisions, the employee was offered—and accepted—the new position, facing no subsequent legal challenge.
An employee signed a non-compete while at one division of a company and was then promoted to another position and subsequently resigned her position with the company. The Patricia S. Bellac Law Firm successfully defended the director against a claim that she had violated her non-compete agreement, arguing that the agreement was invalid because the employee could not be bound by a non-compete agreement at the time the company asked her to sign it. The company's failure to present a new non-compete to the employee to cover her position after promotion defeated its claim.
What Is a Confidentiality Agreement & Is It Different from a Non-Compete?
Non-compete agreements are sometimes called by another name: confidentiality agreements. Also known as non-solicitation agreements or non-disclosure agreements, all of these agreement types may be enforceable, subject to Colorado statutes.
Looking for attorneys near you? Please call (303) 622-3883 or contact us online using our simple and secure submission form.
On the other hand, an employer may not circumvent the Colorado statute prohibiting non-competes by renaming the agreement as a "non-solicitation" agreement. If the employer does not have the power to enforce a non-compete agreement against an employee, then an employer will not be permitted to enforce a non-solicitation agreement against that employee, either (Phoenix Capital, Inc. v. Dowell, 176 P3d 835 (Colo. App. 2007), cert. denied (2008)).
Enforceability of a non-compete is determined based upon the employee's position at the time of signing the non-compete (Phoenix Capital, supra). A restrictive covenant signed by an employee who was not covered by an exception to the law against non-competes at the time of signing, is "void ab initio" and may not be revived by a subsequent promotion of the employee. Instead, the employee must sign a new non-compete agreement at the time of a promotion for an agreement to be valid (Id.).
When Are Non-Compete Agreements Not Enforceable in Colorado?
Under Colorado law, an agreement that restrains an employee from competing with an employer is only valid in certain limited situations, including where necessary to protect trade secrets and if an employee is a managerial or executive employee or their professional staff.
Non-competes in Colorado are unenforceable as per C.R.S. § 8-2-113 EXCEPT in the following circumstances:
Sale of a Business: Non-competes in connection with the sale of a business are enforceable based upon value received.
Trade Secrets: A trade secret must be both "secret" and of value. Here are some factors considered by the courts in determining if a covenant is necessary to protect trade secrets:

Whether the company has taken measures to obtain or develop the information
The company's interest in keeping the information secret
What the company has done to keep the information secret
The information's relationship and value to the business
Whether the information is available to the public or may be "reverse-engineered"

Recovery of Training Expenses: In certain circumstances, an employer may recover the costs of training an employee if that employee leaves within two years of being hired by the employer.
Executive and Management Employees and their Professional Staff: An employee who is a manager or higher and has at least some amount of autonomous decision-making power may fall within the non-compete statute exception for executive and managerial personnel. High-level support staff for executives may also qualify due to the quantity of confidential information to which they are privy.
Do you need assistance with Colorado non-compete law? Please call (303) 622-3883 or contact us online using our simple and secure submission form.
If a non-compete agreement qualifies for one of the above exceptions, it still only be enforced if reasonable.
While Colorado courts have the power to "blue pencil" a non-competition agreement (meaning they may sever the unenforceable provisions and enforce the rest, or otherwise change the agreement to render it enforceable), Colorado courts have historically chosen to throw out—and decline to enforce—overbroad and unenforceable non-compete agreements.
How Do Courts Determine If a Non-Compete Agreement Is "Reasonable?"
When determining the reasonableness of a non-compete agreement, courts look at three criteria:
Duration
The duration of a non-compete should be no longer than necessary to protect against unfair competition.
While Colorado courts have enforced agreements with a duration of up to five years, in fast-changing fields—such as:
Data management
Digital marketing
And biotechnology
A non-compete in excess of two years could be held to be overbroad, because any trade secrets possessed by the former employee would be in the public domain or obsolete within one or two years.
Geographic Scope
Like the duration restriction, whether the geographic scope is reasonable is determined based upon the scope of the company's and former employee's business activities. A company with a national clientele, for example, may reasonably restrict competition anywhere in the country, while a restriction that prohibits a former worker from working outside of the company's area of operation would likely be unreasonable.
A non-compete may be worldwide if such a scope is necessary to protect the company's legitimate business interests. Additionally, if an employee only works in a specific area for a company, it may be unreasonable to prevent her from working in a different area for a competitor.
Breadth of Prohibited Activities
While a business may wish to keep a person or company from taking part in any competing activities, it can only prevent a former employee from participating in activities that relate to the former employee's work at the company and the information taken away by that employee.
Contact the professionals at the Patricia S. Bellac Law Firm to learn more about what to do before signing a non-compete agreement. Get in touch with a Boulder non-compete agreement attorney today.
How the Patricia S. Bellac Law Firm Can Help
If you need assistance with any non-compete or confidentiality agreement matter, turn to the team at the Patricia S. Bellac Law Firm. Since 1999, we have been representing individual and business clients in an array of complex employment law matters. We can walk you through your options and develop a strategy to protect your rights.
We proudly serve:
Individuals
Entrepreneurs
Employees
Small businesses
Corporations
And other entities in Boulder and throughout Northern Colorado
Our firm offers complimentary phone consultations for all new and prospective clients, during which time we can answer your questions and provide further guidance on your legal rights and options when it comes to a non-compete agreement in Colorado.
To learn more, including how we can assist you with your non-compete matter, contact us online or call our office at (303) 622-3883.
Put Over 25 Years of Experience to Work
Concentrating on business and employment law for both public and private entities, we carefully select our cases and work with clients to develop winning strategies. Our practice features litigation of disputes in federal and state court, negotiated settlements and creative problem solving, employment-related issues of all types, trademarks, and sales of a business or its assets.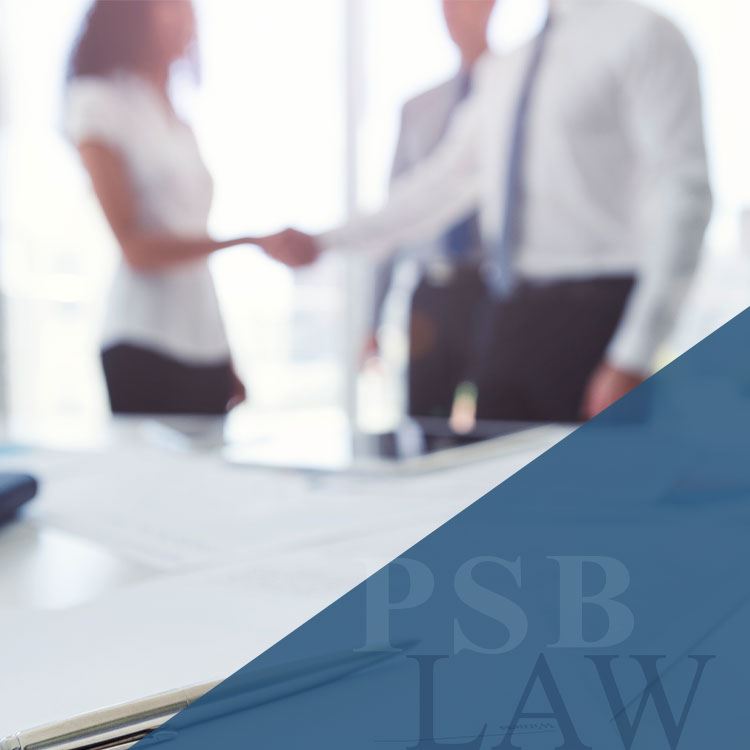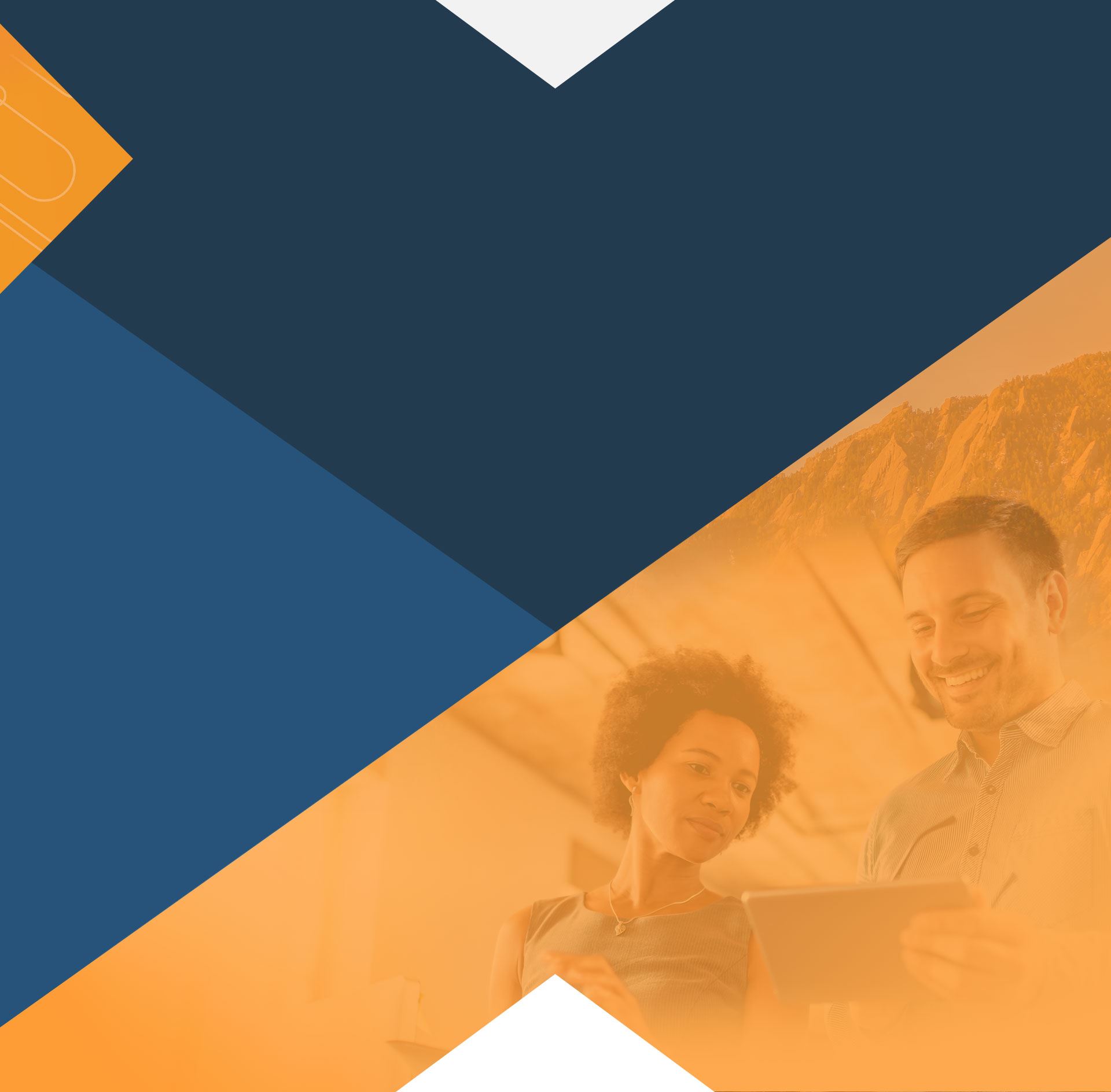 Happy Clients Share Their Experiences
We will always be grateful for Patricia

Nick B.

Patricia, the best employment lawyer in Boulder!

Jason D.

Patricia and her team were awesome!

Christine L.
What Makes PSB Law Firm Different? Quality Service You Can Rely On
Guided by Integrity & Honesty

Overwhelmingly Positive Reviews from Clients

ERISA Attorney with Deep Knowledge of Disability Law
Contact Our Offices
Whether you have questions or you're ready to get started, our legal team is ready to help. Complete our form below or call us at (303) 622-3883.